By Tracey Nicole Hayes '92
"It started with a dream and a prayer," begins visionary founder, Natasha Sistrunk Robinson, U.S. Naval Academy, class of 2002, when asked how she brought together six Naval Academy graduates to form a nonprofit with a mission to offer leadership education that facilitates impactful living, spiritual and character development.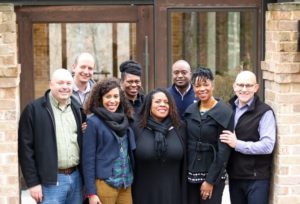 Natasha prayed for a connection to like-minded people who were interested in coming together with the understanding that whatever would be done together, united in faith, would be stronger than anything that could be done individually. She developed a list of names of men and women, all of whom were Naval Academy graduates from different generations and backgrounds.
Natasha holds dear a quote from cultural anthropologist Margaret Mead: "Never doubt that a small group of thoughtful, committed citizens can change the world; indeed, it's the only thing that ever has." Her initial thought was to create a network—a community—that would encourage and support one another in their dreams for the future. She envisioned a safe space where people could thrive individually and collectively, continue their personal and professional growth, and commit to raising up the next generation of leaders.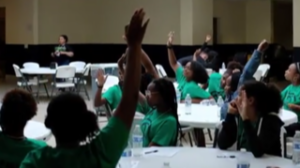 "When you attend a place like the Naval Academy, you're taught the importance of honor, courage, commitment, giving it your best shot every time, being people of integrity, looking out for others and telling the truth," Natasha says. These are the people she would choose to partner with, and she reached out to them in 2012.
Natasha contacted QuaWanna Reddick Bannarbie (1999), Tracey Nicole Hayes (1992), Arthur Johnson (1979), Davede Alexander (2001), and Tasya Lacy (1997), all of whom would become the founding board members.
The group was inspired by William Wilberforce and his group of friends referred to as "The Clapham Sect," credited with ending the slave trade in England. This group of friends was bound together, sharing moral and spiritual values, a sense of mission and social activism, and a true love for one another. They did not shrink from tackling the problems of their day, and exercised their philanthropy on a generous scale. Natasha prayed the group—later to be named Leadership LINKS—would stand for something, take risks, and live unafraid.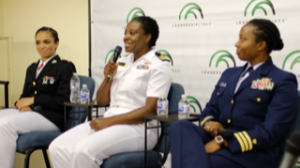 Having a common and strong foundation, Leadership LINKS defined its core values of Love, Inspiration, Network, Knowledge and Service, with a vision to connect people with Purpose. In 2015, Leadership LINKS became incorporated in High Point, North Carolina as an official 501(c)3.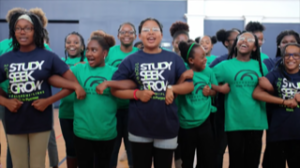 The flagship program is the "Walk in Purpose" Leadership Summer Program for Girls, which services rising 6th-10th grade girls in a holistic one-week day program. The summer program introduces girls to career fields traditionally underrepresented by women in positions of leadership, and includes STEM, Business and Entrepreneurship, Military and Government, Media and Arts, and International Justice. Community leaders provide hands-on leadership training using real-time interactive scenarios, tools, and experiences.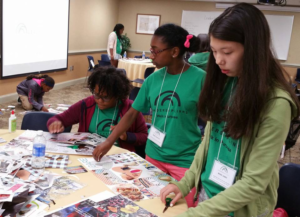 The goals of the summer program include modeling female leadership, displaying appropriate and professional male-female interaction, challenging thoughts on what it means to be a leader, identifying individual goals, embracing differences in leadership traits, promoting collaboration in finding solutions to community challenges, and bringing out intrinsic leadership qualities through intentional group interaction. Last year, 33 girls from 16 different schools and six different states completed the program; this year, participation will be capped at 40 girls.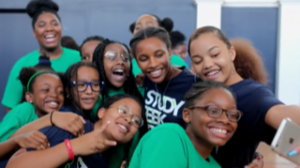 The "Walk in Purpose" Leadership Summer Program for Girls differs from other summer programs, as the program goals are supported by leading research, rooted in character-based leadership, and designed specifically for girls as early as sixth grade. Additionally, the program model emphasizes servant-leadership, has a built-in mentoring progression, and provides practical and professional learning and life skills to increase employability credentials. With almost 100 collective years of proven leadership experience, the Board of Directors are all military veterans, having devoted their lives to service in the military, government, church, academia, and local community.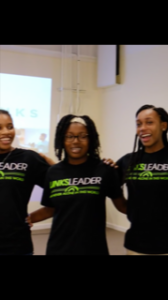 Upon successful completion of the leadership summer program, girls are invited to participate in the follow-on mentoring program which includes women leader focused reading groups, bible study, college preparation, public speaking, community service, and networking. Mentees will also participate in college campus tours twice annually (one in state, one out of state), and an annual three-day Leadership Experience Trip.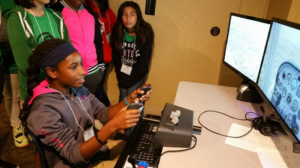 Leadership LINKS believes in exposure and opportunity. Small groups of mentees are regularly invited to participate in adult professional networking opportunities, introducing them to community leaders and demonstrating leadership by example. In addition to local exposure and opportunities, Leadership LINKS has provided funding for international service and immersion trips for three mentees to travel to Nepal, Israel, and Japan.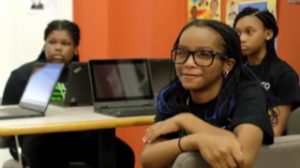 Leadership LINKS is an all-volunteer organization, and 100% of the funds raised go into the established community programming. For additional information on the "Walk in Purpose" Leadership Summer Program for Girls or any of the programs and community offerings, and to learn how you can become a part of the Leadership LINKS network, visit www.leadershiplinksinc.org or follow on social media (@LINKSLead (Twitter), @leadershiplinks (Instagram), and @leadershipLINKSinc (Facebook).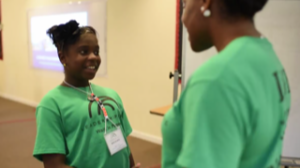 Natasha Sistrunk Robinson, Visionary Founder, Author, Mentor for Life and A Sojourner's Truth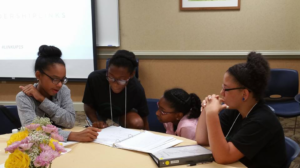 Tracey Nicole Hayes, Ph.D., Founding Board Member, Author, When You're Called 'Mommy': The Joys and Heartbreak of Being a Foster Parent