by Beth Ann (Thomas) Vann, '98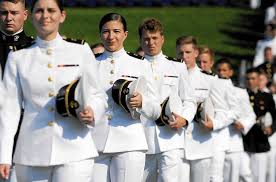 Times certainly changed, thank goodness for that! What happened in the 43 years since women joined Annapolis in 1976 is simply remarkable and yet, not anywhere near where it should be all at the same time. This fact inspired seven members of the class of 1998 nearly one year ago to ask each other and, thanks to overwhelming support, so many other graduates from the United States Naval Academy questions about how WE got here and how WE best continue to make a difference in the Fleet in and out of uniform. We teamed up with the Women's SIG as WE also challenge each other to create, navigate, and support the journey for impacting our communities given the lessons and opportunities thrust upon us, gifted to us, and the networks WE cultivated in the fleet, on the Yard, an in our time beyond uniformed service.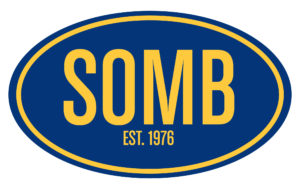 It's no secret that SOMB focuses on the Sisterhood in great part because some feel we neglected that bond for part of our lives in order to fit into the Brotherhood. We did not realize at the time that both could and should exist and are NOT mutually exclusive. What we continue to discover on this journey with and for you is that we CAN and ARE making a difference by telling our stories. You know the stories you never told for fear that "they" would judge you for good or bad. Often, the hardest part of this journey is the self-awareness that "they" are empowered by our own fear, isolation, and silence. Most importantly we highlight that our journeys are more similar than not in both challenges and victories.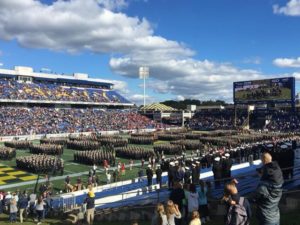 WE are stronger together bonded in common purpose and valuing all the diversity WE bring to the table. While times are different and, in many ways, better, our herstory is powerful and holds insight for the how, why, when, and what next to ensure the future grows exponentially for not just the Sisterhood but for all who she (WE) influences. Graduates of the Naval Academy, the Sisterhood of Mother B is here for you – Our site includes articles and a podcast!! WE want to tell your story because it is part of our story.
Want to write an article/blog post, we'll help!!
How about submit a Waypoint? Waypoints – Take a "fix" – a photo that represents your current waypoint or a significant one on your path.
How about recall something fun, funny, serious, or maddening about the past? Throw Back Thursdays – Do you have a memory or a picture that's fun, thought provoking, or both? Send it to us and be featured as part of TBT!!
Share your story – about your time at USNA, or how USNA has affected your life, for better or worse. Tell us your challenges and how you overcame. Share your bonds of Sisterhood. Share the story of the mid who grew up to become your spouse.
All submissions are edited for grammar, spelling, and clarity – editors work closely with authors to ensure pieces are publication ready. There are no monetary prizes for publication – payment comes in the form of lessons, influence, and empowerment.
If you wish to remain anonymous we honor that as well.
Please send all submissions to sisterhoodofmotherb.editor@gmail.com