by Michele (Cruz) Phillips, '98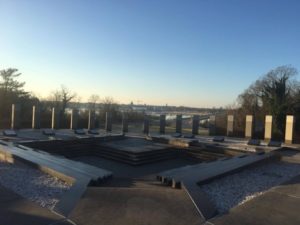 The Sisterhood of Mother B online community was started by members of Great '98 and is a result of the camaraderie felt during our 20th Reunion Women's Brunch. Many of us felt that brunch was the highlight of the weekend, which it was – a happy one. But there is another event from that weekend that has been just as memorable and with lasting effect: our Memorial Service held at the World War II Memorial.
At the top of the hill with our academy in view was a wonderful place to honor, celebrate, and mourn our Fallen Classmates. It was a reminder that all life is unpredictable, but for those in service, the risks are especially high. Our Brigade Commander, Reuben Brigety '95, was our guest speaker.  He reminded us to not only celebrate our accomplishments together, but to support one another in life's toughest times. Many of us have already experienced career failures, illness, divorce, the loss of a spouse or child. It's during these times we need to show up and be there for one another.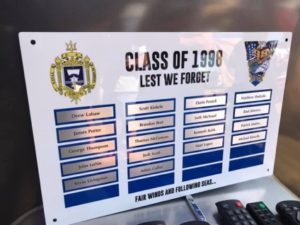 After his speech, Jenn Marino bravely took the stage to read the names of those we have lost.
18 names.
4 operational losses.
7 of the remaining 14 chose to take their own lives.
When we think of those classmates who felt there was no other way to stop the way they were feeling, we have to ask: How? Why? What can we do? And from here, the '98 Suicide Action Group was formed. Under the leadership of our Class President Dave Foreman, Great '98 partnered with Objective Zero. Objective Zero is the top suicide prevention, behavioral and mental health, wellness, and peer-to- peer support mobile app for military veterans. One feature it did not have was the ability to search by school and class year. Thanks to those who donated close to $15,000 to our class fundraiser, Objective Zero added this feature, and it is now available. We invite you to join us.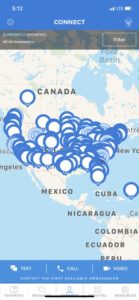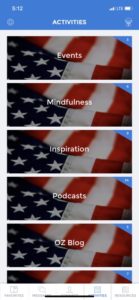 The app allows a person to instantly connect with an OZ ambassador with a background of their choosing; filters include branch of service, MOS, school, gender, age, distance and others. To be an ambassador, you need to watch a 30 min training video and take a short quiz.  You then commit to make yourself available for 30 minutes a week should someone find themselves in need of personal support. Even if being an ambassador isn't for you, we encourage you to get the app and log in.  There are amazing resources for both prevention and crises, and the theme is that we never know when we may need some help.
The Sisterhood of Mother B and the Suicide Action Group were results of the bonds reclaimed at our 20th Reunion. Both remind us how connection is so important to our emotional wellbeing. I am excited to see what else our class will do, but for now we commit to BE THERE.
download OZ App here: https://www.objectivezero.org/app