By Shannon Martin McClain '98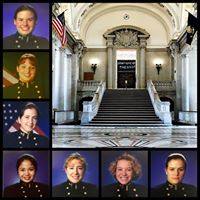 When I told the ladies who are the heart of Sisterhood of Mother B (SOMB) that I wanted to write something commemorating our first year and looking forward to the second, Kate asked if our theme was, "Wow, it's been a year." And, I think that, yes, that is the theme. Wow, it's been a year. When we started this journey, we had no idea what we could do (or what it would take), but we had a common vision: to provide a platform for USNA Alumnae to share their voices; to improve the network of support for women graduates; and to help develop our future leaders. We wanted to do all of these things with the overarching goal of improving the institution that formed us; It was an ambitious vision, but we exceeded our own expectations. We hope we have met yours.
The SOMB is first and foremost, a platform for Alumnae to share their voices. To that end, this year, we published 39 blog articles and 15 Waypoints podcasts featuring women (and a few men) from different eras, covering a range of subjects. From the funny stories shared Army Week on Waypoints to the sometimes difficult memories of the women of the early classes and the harrowing accounts of sexual assault, your words, and those of the Seven Sisters, have inspired me. They made me laugh, cry and feel every emotion in between. They connected me to the Sisterhood in ways I could not have imagined last year.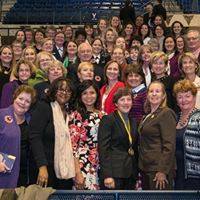 We have had 52 weeks of Waypoint Wednesdays, Throwback Thursdays, and Five for Fridays on Facebook, Instagram and Twitter. The goal with those posts was to spark memories and ideas while developing and strengthening the bond between women graduates of all years. Improving our support network and our common bond is difficult when less than 6000 women have attended the Naval Academy, and we live and work around the world. We have spent so much of our time isolated from each other, that we often felt alone in our experiences. Our weekly antics on social media have helped us connect with each other. Along the way, we shared something about ourselves – the awful swimsuits of the early years, the changing rules regarding uniforms in classroom buildings, the ebbs and flows of acceptance within the brigade. We shared moments of rebellion, perseverance and courage that bring us closer together. At least, it has brought me closer to all of you.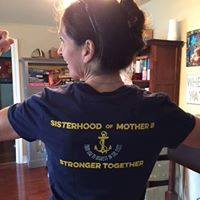 During three sales of SOMB gear, we raised money to support Friends of Naval Academy Music and send three young women to Naval Academy Summer Seminar. Those funds directly supported our vision of developing future leaders. We have highlighted the efforts of fellow alumnae who are working to develop our future leaders at USNA, in the Fleet and in their own communities. We hope their work will inspire and encourage others.
We measure so much of our lives today. There is a metric for nearly everything. How many words did we write? How many likes or followers did we gain or lose this week? How many link-clicks or listens? How much money did we raise? At the most recent Board of Trustees Membership Committee Meeting, the Women's SIG received an annual "engagement" score of 35 (out of 100) based on the Women's SIG engagement with the Naval Academy and the Alumni Association. That's down from 51 last year.
I am not sure that metric fully captures the engagement of USNA Alumnae. I am just as interested in the quality of our engagement with alumnae as I am with the number of link clicks. Qualitatively, our year here at SOMB has been nothing short of amazing. You have blown us away with your engagement. Your responses have encouraged us and improved our processes on multiple occasions. There was the time when one of you stopped by the Pentagon office of one of our authors to thank him for being a part of the solution. Or when others asked us (not realizing it was us) if we had heard of the Waypoints Podcast and suggested we listen. You have suggested guests for Waypoints and contributors for the blog. When my editor's inbox lights up with a new message from one of you thanking us for an article, sharing your own take on a subject, or submitting your own article I recognize the quality of your engagement. You comment and share our content overs social media with thoughtful responses.
One series and two stand-alone articles stand out when I look for the qualitative measure of our voice and engagement this year. The series is from Sexual Assault Awareness and Prevention month.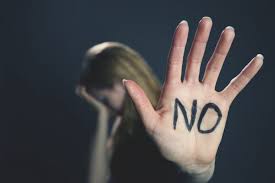 Those articles were difficult to read – more difficult to write. The feedback was humbling. Women who felt isolated and alone in their experiences discovered that they were not. Women who feared judgment for their decisions, actions, and/or lack of action were relieved to discover support. If authors and readers found some level of healing and closure from those articles, they were a success.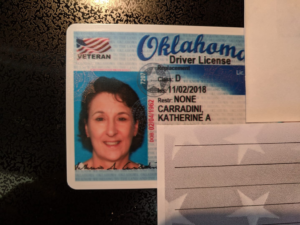 "The Battle of Bancroft Hall," highlighting the experience of Katherine Carradini who did not graduate, is very special to me. So often, non-graduates are unsure where they fit in this exclusive club of Naval Academy Alumni. Her article resonated with men and women who did not graduate and wished to find a connection to that part of their life. If we can bring those alumni into the network of support, then we are succeeding.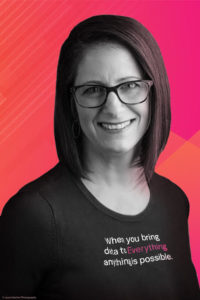 Finally, our most recent article, by Julianne Vida shows a concrete effort to improve inclusion and diversity at the Naval Academy. Her words have inspired others to speak up and demonstrated the importance of our voices. Our voices matter. Our voices connect us. Our voices inspire others.
Those voices are stronger together, which leads me to our vision for the upcoming year. Beth Ann captured the spirit of our goals when she wrote me earlier this week. "I am so very proud to be a part of a group of badasses who recognize the power in what we've accomplished in a system that wasn't built with us in mind. We must continue to bring representation, understanding, healing, awareness, unity, motivation and strength to identify and highlight true diversity, focused on a stronger Navy, Marine Corps and Nation." We need practical actions to meet these lofty philosophical goals. What can we do and how can you help?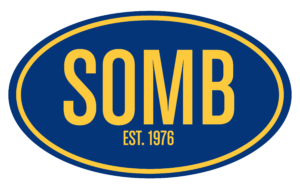 Engage with the Alumni Association and with the Naval Academy at large. Join a local alumni group and meet up with the area Women's SIG members. Run for office within the alumni association. Become a Blue and Gold Officer. If you are local to Annapolis, participate in the Character Capstone program or volunteer to be a woman representative at the "Link in the Chain" Battalion events – since we won't have women as part of the Link in the Chain classes for another six years. If you are transitioning from your Naval Service to the civilian workforce, attend a Service Academy Career Conference or a USNA networking breakfast. I know so many of you already are doing some or all of these things (and so much more), and if that's you, we would love to share those experiences with the rest of the Sisterhood of Mother B through an article or social media post! All of these things improve our connection with each other and the Naval Academy, and they help the young women and men who will lead our Navy and Marine Corps in the future by normalizing women as full members of the alumni community.
As Kate so effectively pointed out in October, "Representation Matters."
Help us raise money to meet the Women's SIG fundraising goals. Those goals support SOMB's efforts to help send more young women to Summer Seminar and pay the operating costs for the podcast – sponsorship (and help with audio editing) would be great. When you participate in SOMB gear sales, you celebrate the Sisterhood, ensure that we can pay our hosting subscription for the Waypoints Podcast, and provide young women the opportunities to see what the Naval Academy and Naval Service have to offer.
Submit content!!!! I cannot emphasize this enough. We need your voices; your memories of the past and ideas for the future; your leadership successes and failures; your guidance for transitioning to a post-military life and your thoughts on how to make the Naval Service a long, fulfilling career. Your contribution of pictures and stories – great or small – are the heart of this endeavor. So many of you are doing amazing things – we are looking at you who think you are not that big of a deal as much as we are staring at those of you who already know. Your words can do all the things Beth Ann hopes for – represent, understand, heal, provide awareness and unity, motivate and strengthen. You have opinions, and we want to share them. While we were forged in the same crucible, we are a diverse group of women with different backgrounds and experiences. That diversity of thought is what challenges us and makes us stronger. In the coming weeks, I will be updating our call for articles and other content to reflect next year's calendar. Take a look and plan ahead to see where your voice fits (it fits).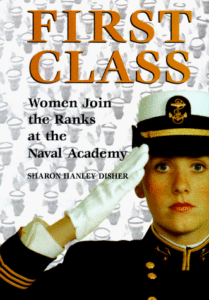 We want this amazing journey to continue, and we need your help to make this year even better. The New Year brings new challenges and new adventures. We look forward to celebrating the Class of 80's 40th reunion and the 175th anniversary of the Naval Academy. We are seeking ways increase alumnae engagement and build relationships with alumnae from the other service academies. We hope you will join us on the journey, so that next year we can once again say, "Wow! It's been a year."