By Captain Reiner W. "Mike" Lambert
Who was Shannon Mary (Smith) Kent and why should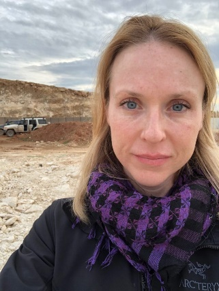 you care?  Two good questions rolled into one.  There are billions of incredible people in this world.  There truly are.  They are waiting patiently to have their stories told.  You may even be one of them.  In this big, big world, we can't know them all but it would be good to know a few.
In that incredibly crowded space, I'd like for you to know about Shannon Mary Kent.  If you don't know her already, it's too late.  She's gone.  But, it's not too late to know about her.  So, I'd like to help tell part of the story of this amazingly brave, sweet girl.  She NEVER cowered – ever.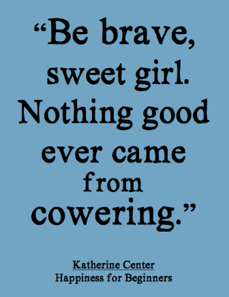 I'd like for you to know enough about this brave, sweet girl to care about her. Care about the family she left behind – a husband, Joe, and two sons, Josh and Colt; sister, Mariah; Mom, Mary, and Dad, Stephen – and perhaps care enough about her legacy and memory to write a personal letter to the Acting Secretary of the Navy asking him to name a Navy destroyer after her – USS SHANNON MARY KENT.  She never once worried about recognition, but she is certainly worthy of it.
16 January 2019 marked the end of her young, vibrant, meaningful, and significant 35 years of life.  She spent nearly half of her life in the Navy.  She spent her professional career in the top-secret world of the Navy Information Warfare Corps.  She was practically unknown to the rest of the world.  Unknown, that is, until she was murdered by a terrorist who detonated an improvised explosive device in Manbij, Syria.  16 January 2019 marks the day that her existence and murder were made known to the entire world.
As a 19 year old, she joined the Navy in 2003 and attended foreign language school at the Defense Language Institute in Monterey, California.  In seven short years she was able to distinguish herself as the top linguist in the Department of Defense while serving with the Naval Special Warfare Support Activity TWO in Virginia Beach, Virginia. She spoke Afghan-Dari, Arabic-Algerian, Arabic-Egyptian, Arabic-Gulf (Iraqi), Arabic-Levantine, Arabic-Standard, French, Portuguese-European, and Spanish.
Prior to her assignment in Syria, Shannon had deployed four times for combat operations on Navy Special Forces actions in Iraq and Afghanistan. She deployed twice with SEAL Team 10 and twice with SEAL Team 4. Syria was her fifth combat deployment in 15 years – and her ninth deployment overall.
Where do we find such brave women?  They come from all over America. SMK spent much of her career in harm's way.  According to the Center for Military Readiness – "Since the attack on America on September 11, 2001, a total of 149 women deployed to Afghanistan, Iraq, Kuwait, and Syria have lost their lives in service to America.  Most Americans, and even members of the media, are not aware that 149 brave servicewomen have died in the War on Terrorism. With few exceptions, news stories about their tragic deaths usually appeared only in the military press, or in small hometown newspaper stories and television accounts that rarely capture national attention." Six of those 149 women were serving in the Navy.  Only one of those women took the fight to ISIS in Syria as part of Operation Inherent Resolve – Shannon Mary Kent.
She is the only enlisted woman ever to be honored with a memorial service in the USNA chapel.  During that service she was awarded the Bronze Star, the Purple Heart, the Defense Meritorious Service Medal, the Meritorious Service Medal, and a Combat Action Ribbon.  About a month later, on 28 February 2019, General Nakasone, Director of the National Security Agency presided over a ceremony to add Senior Chief Petty Officer Shannon Kent's name to the NSA/CSS Cryptologic Memorial Wall in a solemn ceremony.
Her Cryptologic Warfare Activity SIXTY SIX Shipmates say that CTICS (IW/EXW) Shannon Mary Kent exemplified the Navy's core values of HONOR, COURAGE and COMMITMENT every moment of every day of her life. Her murder stunned her teammates. Many still have not recovered from the agony of her passing.  She meant so much to so many.
There is NO QUESTION that CTICS (IS/EXW) Shannon Mary Kent is worthy of having a Navy destroyer named for her.  A better question might be – "Is the Navy worthy of having USS SHANNON MARY KENT in its service?"  I hope and pray that it is.  I've have always told my Sailors – "The Navy will never love you as much as you love the Navy."  The Navy proved this to be true when they found her physically unfit to be commissioned as a naval officer but fit enough for her fifth combat deployment.  Now, the Navy can show its love for Shannon by naming a ship after her. She certainly loved the Navy, and her Sailors (senior and junior) loved her dearly.
Don't allow the memory of Shannon Mary Kent's extraordinarily significant life to disappear.  She deserves to be remembered.
Shannon's death is a reminder that, as Katherine Center says, "We are writing the story of our only life every single minute of every day."  Shannon Mary Kent's story ended much too early. She wasn't ready to stop writing her story.  We owe it to her to keep writing it for her.
So I ask you to please sit down and write a letter.  She fought for you, won't you join the fight for her?  Won't you help keep the story of Shannon Mary Kent alive?
Please send your letter to:
THOMAS B. MODLY
Office of the Acting Secretary of the Navy
1000 Navy Pentagon, Room 4D652
Washington, DC 20350
Short bio:
Captain Reiner W. "Mike" Lambert is a retired naval officer.  He started his career as a Cryptologic Technician Interpretive Seaman (CTISN – Russian linguist) and attended the Defense Language School in 1975-1976.  He was commissioned in 1982, commanded U.S. Naval Security Group Activity Yokosuka, Japan, and served as Secretary of Defense Rumsfeld's Staff Director for the Detainee Task Force examining detainee abuse in Iraq, Afghanistan, and Guantanamo Bay Cuba.  He retired in 2006 following that assignment.  Today he runs The FARM at DEER HOLLOW with his wife Lynn.  He is also a Principal with Top Corner Consulting.