When:
March 11, 2021 @ 19:00 – 20:00
2021-03-11T19:00:00-08:00
2021-03-11T20:00:00-08:00
Join the Women's SIG Fireside Chat on Thursday, March 11th, 2021 1600 Pacific time/1900 Eastern time to chat about the Entrepreneurial Spirit.  Register HERE
Our guest Entrepreneurs are: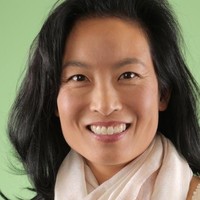 Catheryne Nicholson '90 is CEO and Co-founder of BlockCypher, a Blockchain Web Services company she founded in 2013. BlockCypher's blockchain-agnostic infrastructure exposes simple web APIs for software developers to easily build reliable cryptocurrency applications. BlockCypher runs multiple open and private blockchains at-scale on their same infrastructure.
Catheryne is an engineer, entrepreneur, mother, and former U.S. Naval Officer. She is a vocal advocate for military women's rights and girls in STEM. Catheryne has built large-scale software platforms for companies such as C3.ai, Siebel Systems, and Northrop-Grumman. She has worked with the U.S. Department of Homeland Security and serves on Congresswoman Jackie Speier's U.S. Naval Academy board. Catheryne graduated from the U.S Naval Academy and Stanford University and holds a BS in Aerospace Engineering, a MS in Environmental Engineering, a MBA, and is a registered PE in Mechanical Engineering. Catheryne and BlockCypher have been featured in the Wall Street Journal, Business Insider, Wired, New York Times, and Fortune Magazine.  Website:  http://www.blockcypher.com/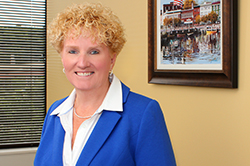 Heidi. Gerding '83 co-founded HeiTech Services, Inc. in October 1999 with longtime business partner Jim Clement. HeiTech Services was founded to provide management consulting and information technology services to the Federal Government. She began the business to ensure that promises made to customers were honored. Her business acumen is founded around the Naval Academy's Honor Concept which, simply stated, is: "Midshipmen will not lie, cheat, or steal." She believes that services delivered with this concept in mind, will always result in success.
Heidi Gerding is an entrepreneur, accomplished business leader, advocate of veteran and small business enterprise — and a mother of four. Her dedication and commitment to her work and her family is evident in the manner with which she provides exceptional customer service to her clients while nurturing the professional and personal needs of her employees. These qualities, combined with her knowledge, skills and abilities, have proved to be a successful combination and enable Ms. Gerding to succeed as a woman, a Naval Officer, and business owner.
Our moderator is Gerrie Santos '83.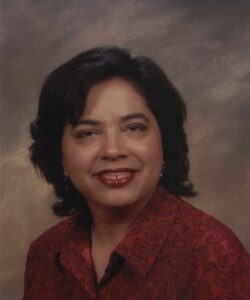 Gerrie holds a BS in Systems Engineering.  On active duty, she served five years as a Contracting Officer and Staff Civil Engineer in the Civil Engineer Corps.
After she left the Navy, Gerrie spent 13 years managing theme park design and construction projects for Walt Disney Imagineering and NBCUniversal.  She is especially proud of her roles in The Muppet Attraction (Disney) and Universal's Islands of Adventure park.
Subsequently, she pivoted into a Risk Management role at Universal and continued on that path.  In 2004, Gerrie joined Parsons Corporation where she was the Vice President of Corporate Risk Management.  In her role, Gerrie was responsible for the worldwide insurance and surety bond programs of the Corporation.  In 2016, Gerrie re-joined NBCUniversal and is a Senior Project Director for the Universal Beijing Resort Project.  She returned to Risk Management in 2018 for a short stint as the VP, Risk Management at the San Manuel Band of Mission Indians.  She is currently evaluating options on next steps.
Gerrie holds a BS in Systems Engineering from USNA and an MBA from Crummer Business School, Rollins College. She has a son, Alex Pax, who works in Dallas as an Insurance Actuary. She also has two rescue greyhounds that are her constant companions in Florida.